How to  go to Legoland Malaysia –With How to  go to Legoland Malaysia – map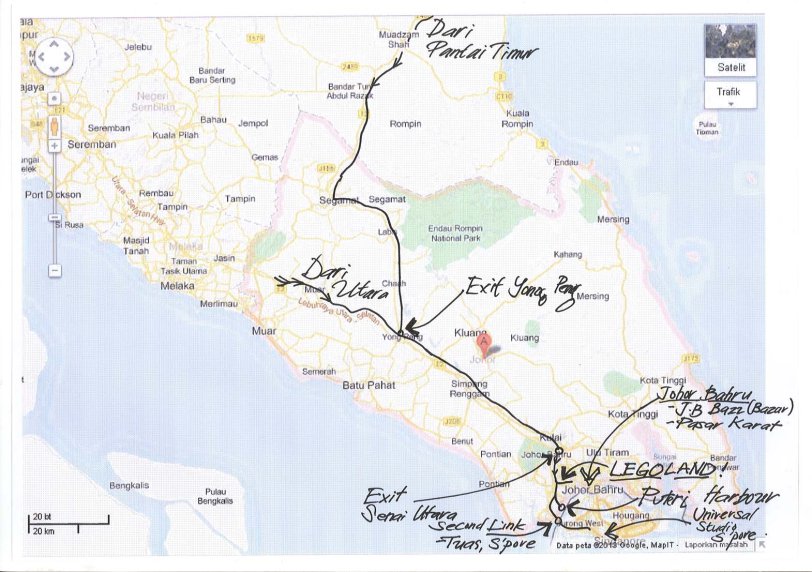 How to go to Legoland Malaysia ? Here I present to you  the Legoland Malaysia Map  . Legoland Malaysia if  you drive by yourself on your holiday here, it is fairly easy to reach Legoland Malaysia . Furthermore now there are various types of GPS equipment like the Garmin or cellphone comes with all sorts of interesting apps like  Waze Apps  that usually come with  a mobile phone or tablet Samsung .
Ok ,  back to our topic of how to go to Legoland Malaysia  . Places of interest in Johor Bahru – Legoland Malaysia , for you is accessible  by various highways and roads . Well if you come from the north direction from the coast of Peninsular Malaysia and East Malaysia To Legoland from North
For those who came from the northern range of Kuala Lumpur, Selangor , Malacca and Negeri Sembilan, take the North-South Highway . Continue to drive to the south bound with the north-south highway .
You guys actually have 4 options for the relationship the way to attract Legoland , Nusajaya ni. Down here I  have listed  a choice of where everything should be accessible with Plus North -South Highway :
Route 1 . Senai toll exit of the North- follow Signboard Nusajaya will take you to
Legoland . (Via Second -Link Highway )
Route 2 . Skudai toll exit , follow Jalan Skudai and into  interchange
Jalan Tun Aminah and Gelang Patah amik
Route 3 . Skudai toll exit , follow the interchange in Jalan Skudai and Taman
Perling – Pasir Gudang , follow – Legoland Nusajaya Signboard
Route 4.Exit Skudai toll , follow Jalan Skudai and interchange in Danga to Nusajaya / Iskandar City – Legoland (via Coastal Highway – Kota Iskandar ) also will pass thru exit Bukit Indah here where the township  is located Downtown containing Jusco Bukit Indah Aeon , Tesco and Giant Taman Bukit Indah ( 3.5km to Legoland Malaysia ) . Bukit Indah City Centre there is also shaped hotel and homestay accommodation where to stay here to offer you a variety of facilities compared to Legoland and Nusajaya – Kota Iskandar are still developing ( like Putrajaya first ) Comments J2C2 – evening crew dead lice huhu …
On my way or easiest route to Legoland Malaysia you  can use the option on Route 1 continues to Legoland Nusajaya or Option 4 to Legoland . If you come from city of Johor Bahru take Route option 4 because it will take only 15 min drive from the city to use this alternative route  to Legoland Nusajaya JB .
From the east coast to Legoland Malaysia
If you are from the east coast of Terengganu or Pahang , you can use the route to Segamat Muadzam Shah Road , then take the direction to Yong Peng . From here follow the directions to the toll exit of Yong Peng , past the entrance to the North-South highway and turn southto  follow Route 1 ( exit North Senai Toll )
From the South or from the Singapore / Singapore
For the Singaporean or for those of you come from across the causeway ,  you have your choice of Route 2  , follow the Causeway or via Bridge – Second Link – Tuas.