Homestay ke Universiti Teknologi Malaysia (UTM) , dekat Legoland Malaysia ( 5-7 minit berkereta)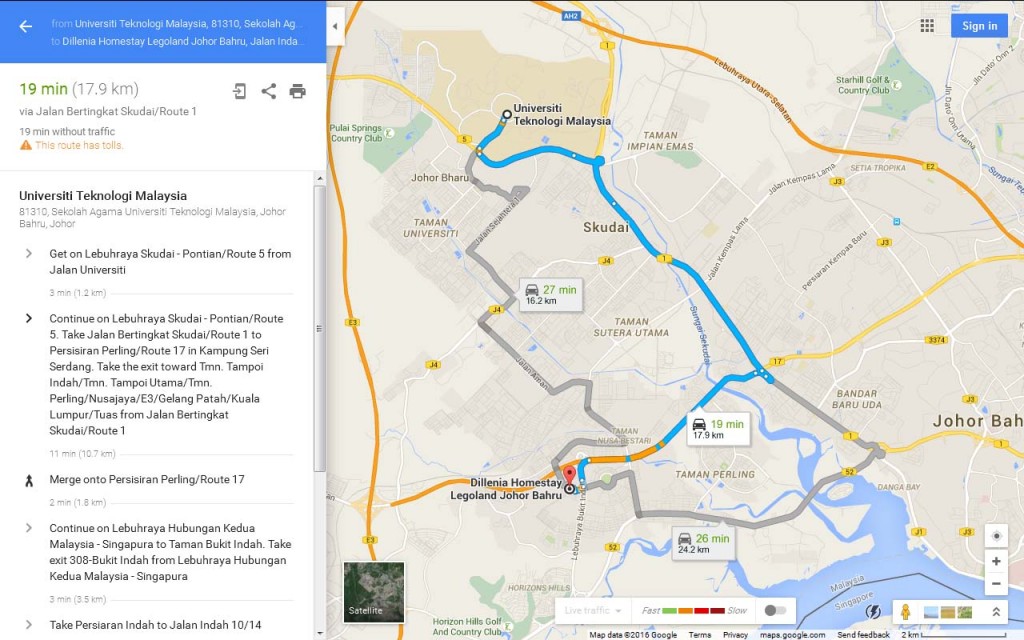 Dillenia  Homestay ke Universiti   Teknologi Malaysia, Skudai or UTM cuma memakan 19 minit memandu kereta anda.  Kalau anda nak ke Legoland Malaysia juga cuma 5-7 minutes pandu ke Legoland Malaysia ( no congestion ).
Bagi anda yang nak mengambil peluang bercuti berlibur pada masa yang sama meraikan kejayaan mendapat ijazah (Konvokesyen UTM ), marilah ke Legoland sekali! 🙂  Dillenia Homestay terletak di dalam perbandaran Bukit Indah yang mempunyai banyak kemudahan dan outlet-outlet komersil yang juga berdekatan dengan  Legoland Malaysia .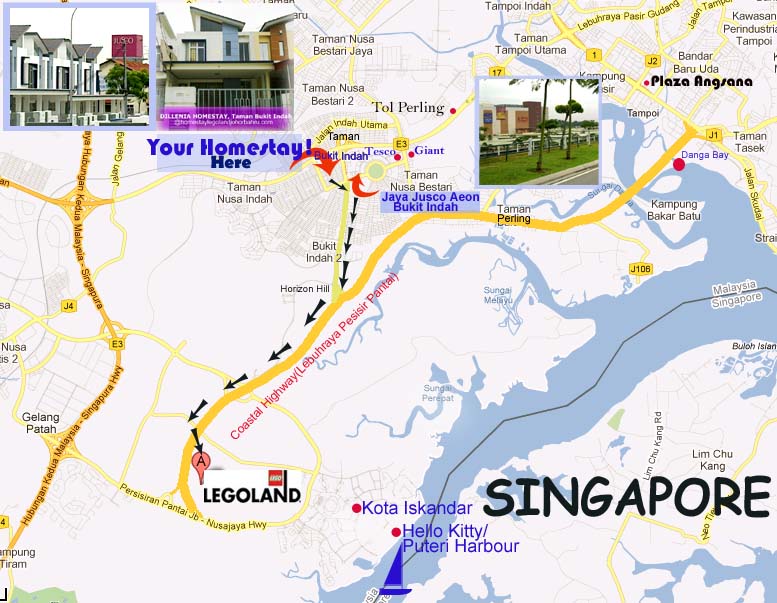 Tambahan lagi anda akan dapati yang homestay ni cuma  350m to AEON Bukit Indah Mall, kompleks beli-belah yang terhampir dengan Legoland Malaysia, Kota Iskandar and Puteri Harbour dan dikunjungi juga oleh pelancong-pelancong dari Legoland dan Hello Kitty
Anda juga akan dapati kompleks kompleks komersil Tesco and Giant Hypermarket ini berdekatan dengan AEON Bukit Indah Mall. mencari barang-barang keperluan untuk bekalan bercuti ke Legoland Malaysia dan Hello Kitty Theme Park ( juga Bob and The Builder di tingkat 2 & 3 ) juga amat menyenangkan.
Nak cari sut mandi anak-anak atau accessori kolam/renang juga ada dijual di ke tiga-tiga pusat beli-belah di atas.
Jadi , jika andai penginapan homestay berdekatan Legoland Malaysia dan pada masa sama nak hadiri upacara  Konvokesyen UTM di Universiti Teknologi Malaysia, Skudai tempahlah  Dillenia Homestay sekarang .
Sila hubungi & sms 019-7801160 or Whatsapp 011-32234058 untuk pertanyaan berkaitan  homestay dan tempahan ya 🙂