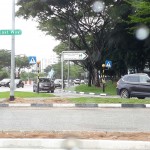 Homestay Near Tuas, Singapore, looking for ?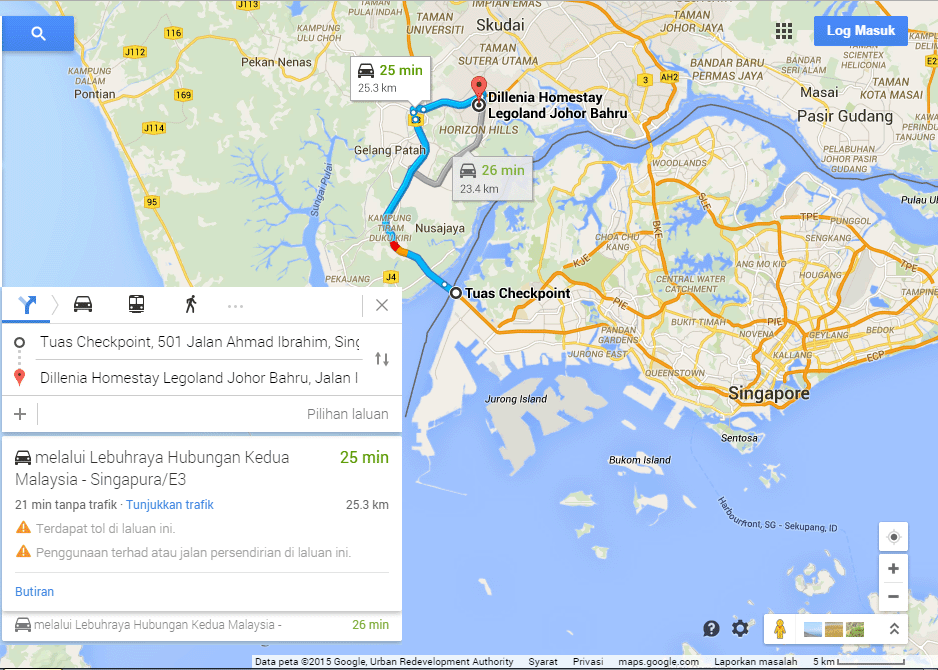 Homestay near Tuas Immmigration or CIQ? Are you  looking for homestay near to Tuas? Worry not because we are just 10-15 minute to Malaysia CIQ in Tanjung Pelepas and then after da immigration checkpoint you will proceed to Tuas CIQ in Malaysia (within 25 minute minus the Tuas Immigration passport checking and stamping). Trust me coz i got uncles and aunties live and Singapore citizens there.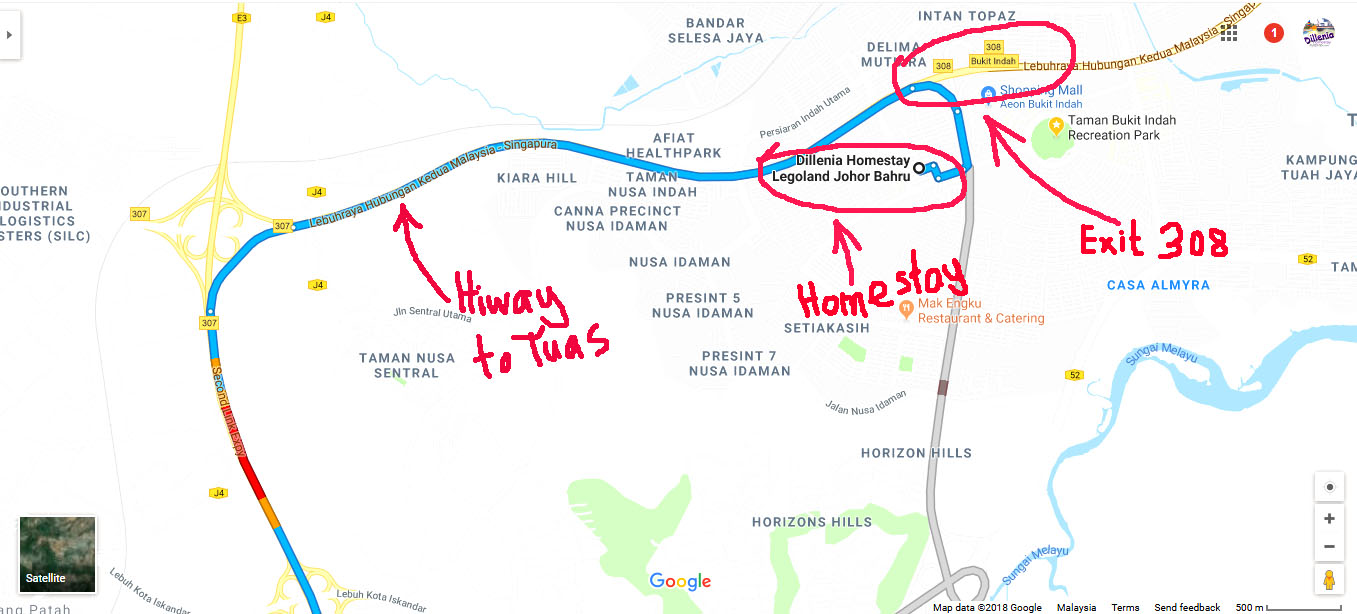 Map above : Dillenia Homestay is only 400meters to the Exit 308 ( PLUS ) . Once you pass this exit you are only 10-15minutes drive to Malaysia CIQ and then to Tuas, Singapore CIQ.
By staying at Dillenia Homestay, your journey will be  less hasle ,  no congestion cross border journey compare to Johor Bahru CIQ Woodlands( via Tambak Johor/Causeway ). The JB-Woodlands CIQ  via Johor Causeway/Tambak Johor is famous for notoriously congested or jammed motor way during peak hours as well as non peak hours.
Ok folks, below are some pictures during the last  Hari Raya Aidilfitri where admin and family went to Singapore for hari raya visits. Same day visit and return to Johor Bahru.
Admin drive there by own car and believe me if you know how , it will be easier driving in Singapore. But beware, police are everywhere in Singapore . Don't break the traffic rules and don't break the red lights unless you want to exit Singapore and find out with the Immigration officer you have got a summons!! Enjoy the picture folks and Selamat Hari Raya Aidilfitri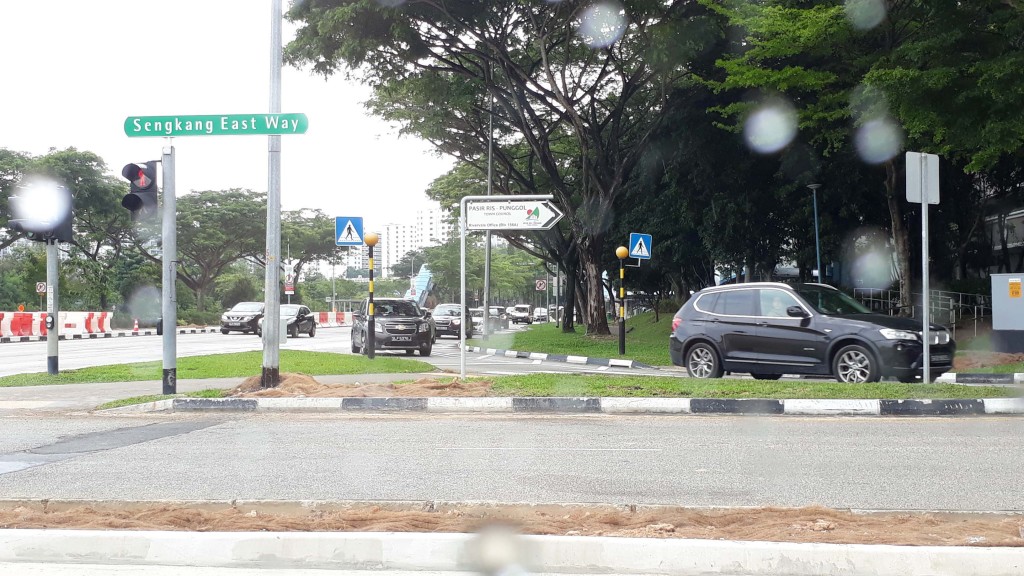 Pic above : After clearing Tuas CIQ,  admin and family drive via PIE ( Pan Island Expressway ), BKE ( Bukit kayu Hitam Expressway ), and entered Sengkang Avenue ( so many short Expressway, and the speed limit is only 80km in most way…duhhh..i felt so sleepy )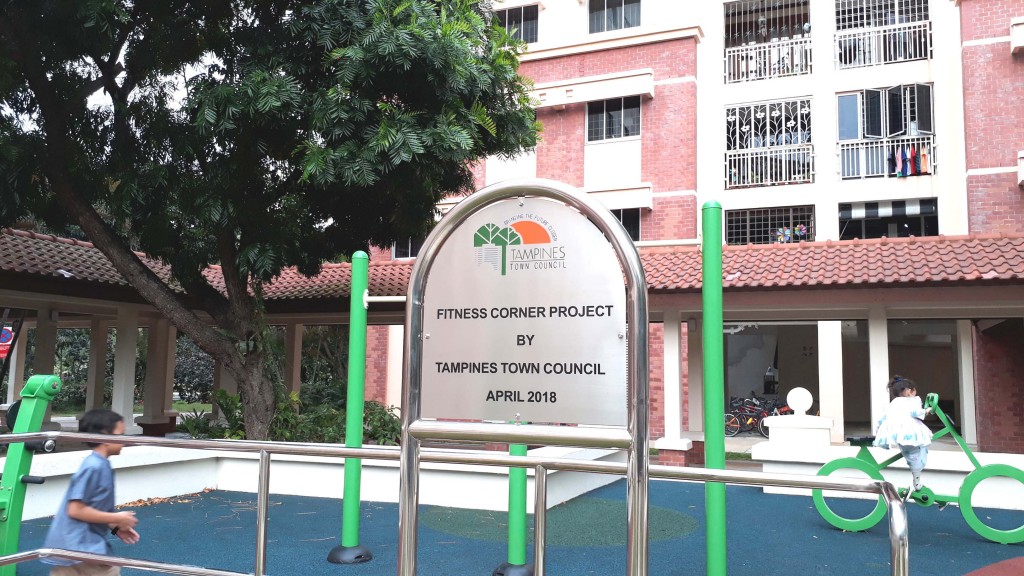 Pic above : Our kids are of course are the happiest visitors when they found a playground in the vicinity of the Singapore residential area ( HDB flats ). Here we were at jurisdiction of Tampines Town Council, Singapore.
At last admin and family parked the car in the multi storey car park, some paid, some are free. Here there are parking reserves for visitor marked in white line and for resident that are marked with red lines.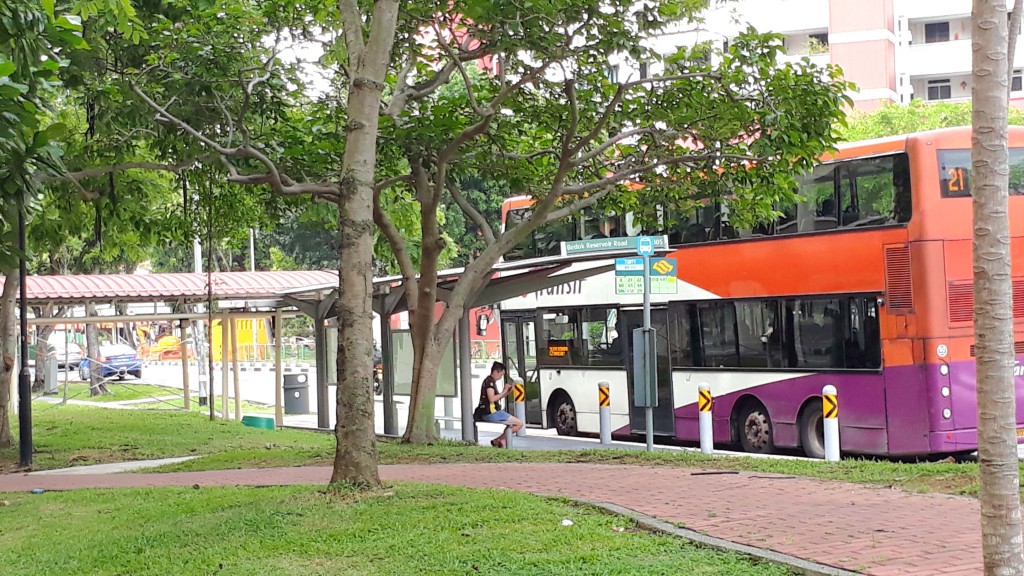 Pic above : The roads are wide and the housing areas are very well connected with pedestrian friendly walkways criss crossing the neighbourhoods.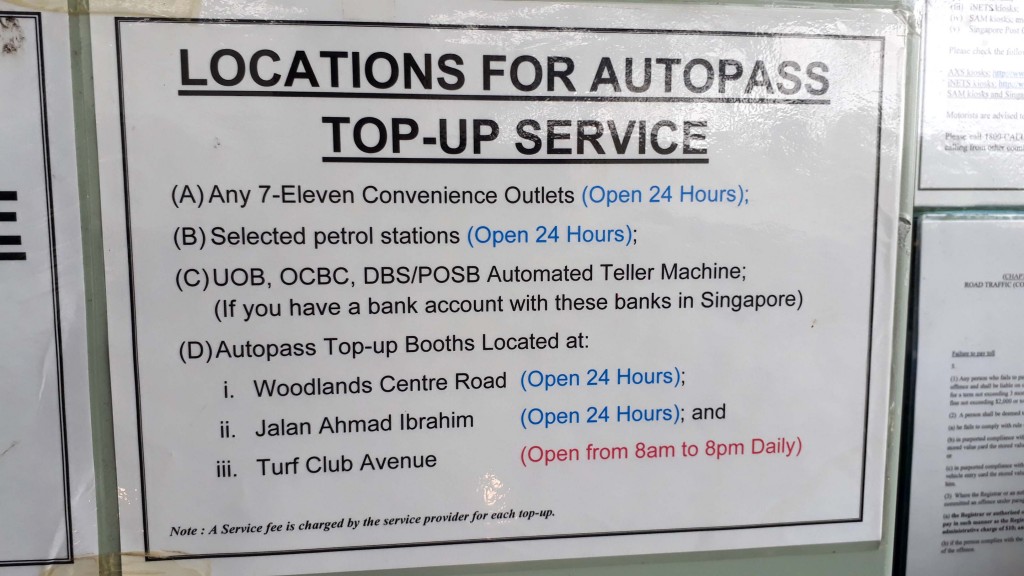 Pic above : Ohh ya, dont forget to topup your Autopass Card before returning to Malaysia via Tuas or Woodlands. Place to topup-7E, UOB, OCBC, DBS/POSB etc etc. As shown above. For paid parking admin use CashCard.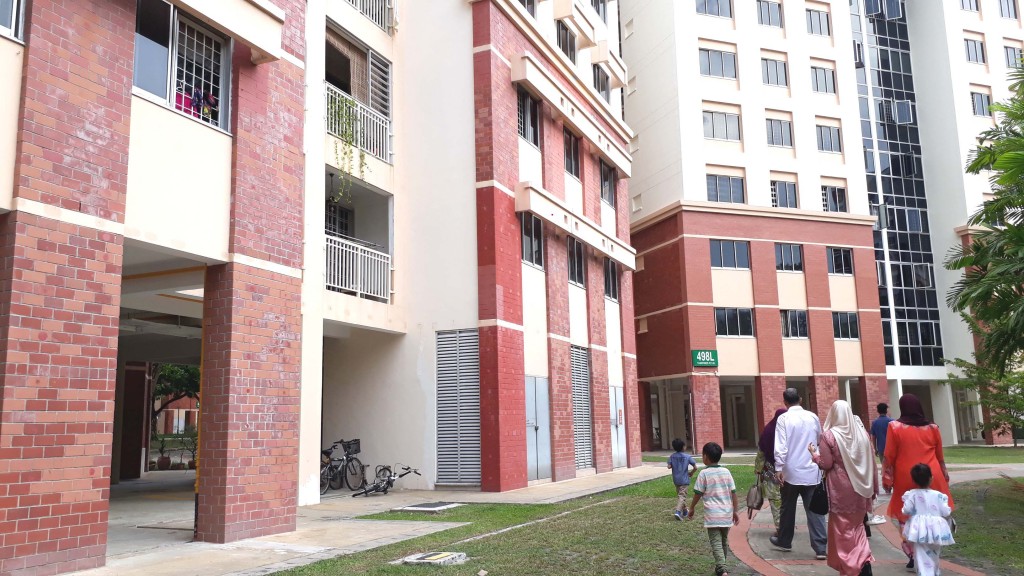 Pic above : Us in hari raya outwear ; Baju Melayu, Baju Kurung  bla bla bla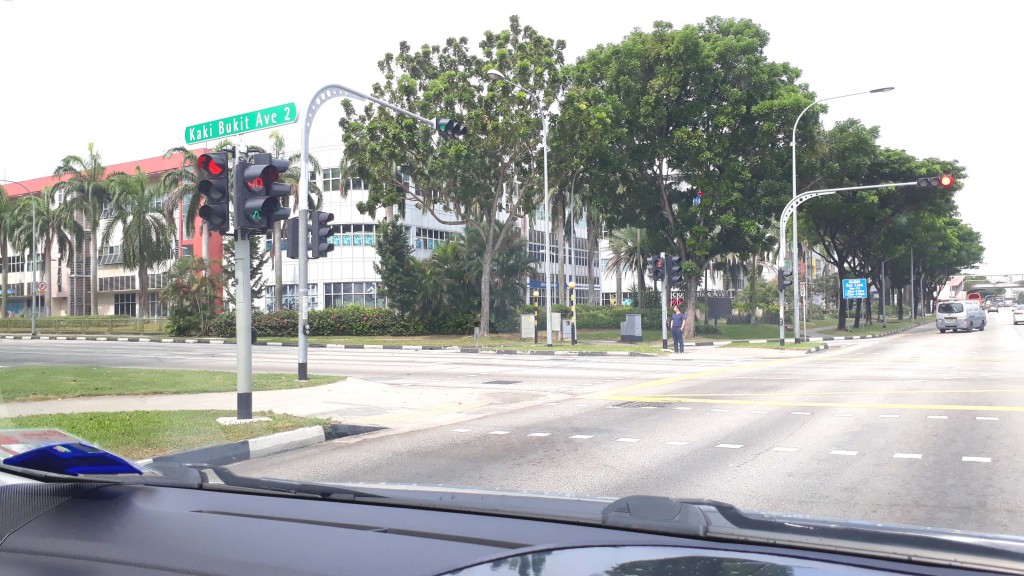 Pic above : A junction in Singapore with well facilitated disabled friendly pedestrian walkways and pedestriqan road crossing. If only we are good on par with Singapore like this…though we also good in others areas…
Ok folks. If you got questions or want to book , do not hesitate to whatsapp me at 011-28653629. And if you are reading this blog by Android device just click the link below to whatsapp me :
http://wasap.my/+601128653629/info
For futher short info from our last blog post you can also go here http://homestaylegolandjohorbahru.com/blog/mini-post-office-aeon-bukit-indah-shopping-complex-2/
Have a nice afternoon lunch and cheerio. Weekend is just around the corner..