The Little Big Club  at Hello Kitty, Puteri Harbour 15 minutes drive by car from Dillenia Homestay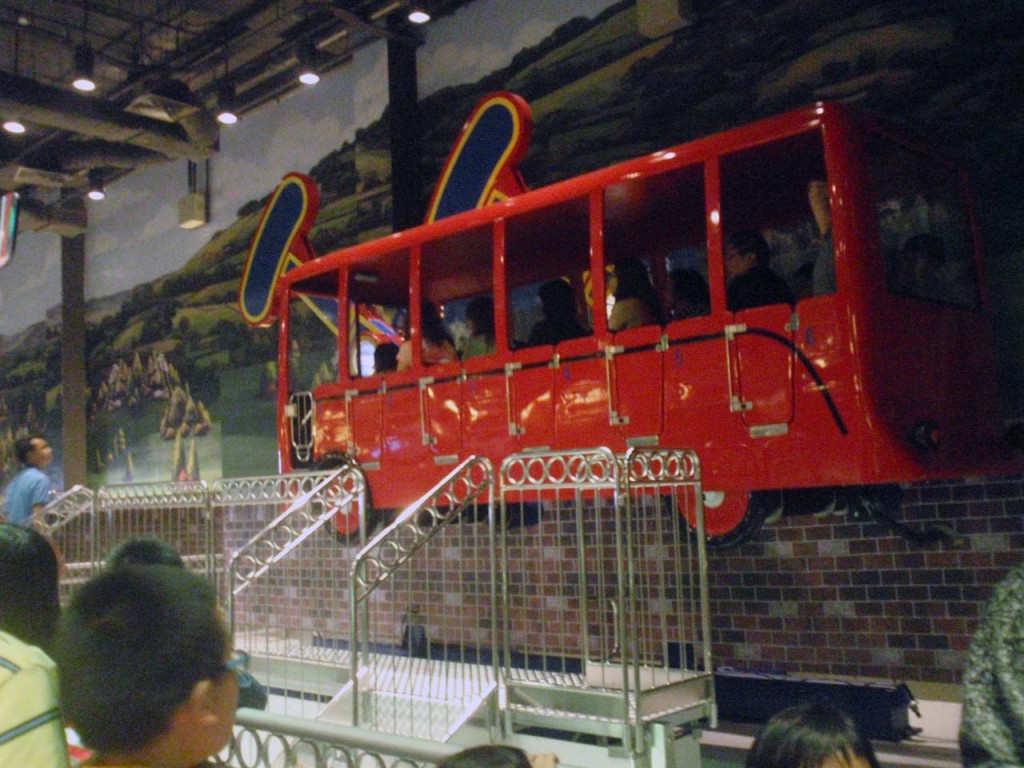 Above picture: Berthie the Bus Ride
The Little Big Club is a must (RM50-citizen) at 2nd and 3rd Floor . Hello Kitty (1st Floor) is another thing, great if your wife n your daughter love the character.( less activity more on sight-seeing) But the enjoyment ( of course ,although the Legoland Malaysia triumph everything else here compare to other places of attraction) come when you and your whole family can enjoy the indoor games at the TLBC.
Prepare to spend at least 3 hours here, 4 if combined with the Hello Kitty first floor (both RM80 per / pax)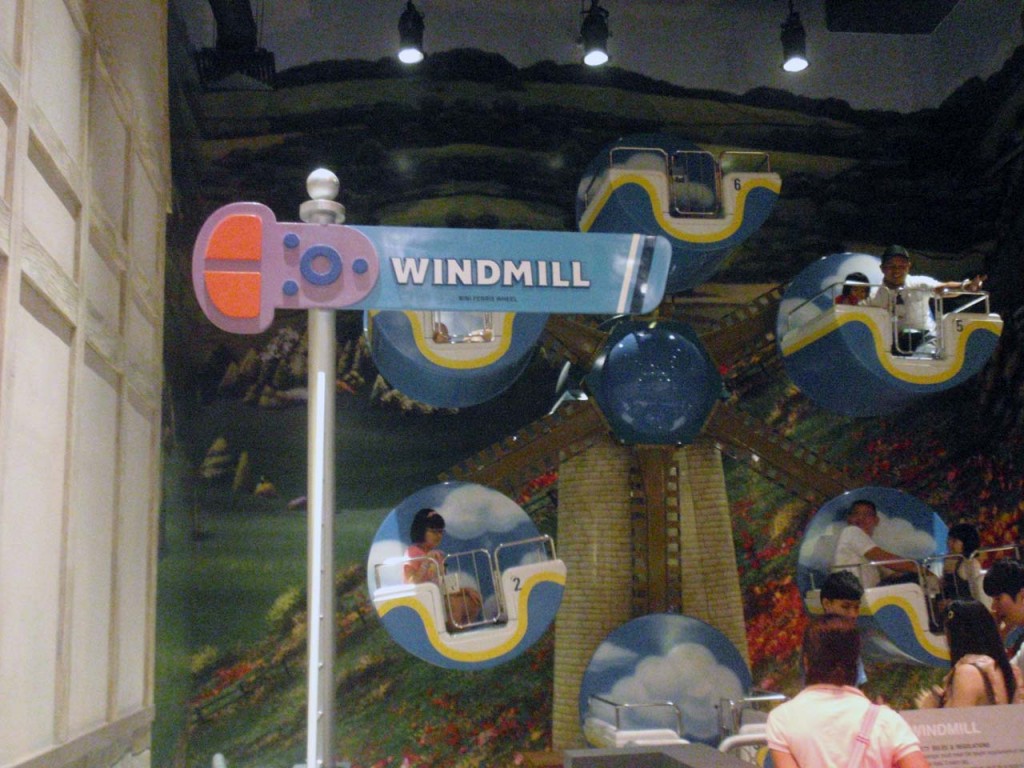 Homestay near Legoland  Malysia and Hello Kitty Accomodation:
If you prefer bright and happening night life where you can go for eating plus hanging out untill wee hours , 24 hours McDonald Taman Bukit Indah Township is just infront of Aeon Jusco Bukit Indah. Its a 3 storey shopping complex where there are more than 30 restaurant inside and 1 food court arena inside. Dillenia Homestay is just 5-10 minutes walk to Jusco Aeon Bukit Indah
Plus if you like watching movies TGV BUkit Indah at Jusco Aeon Bukit Indah offers you 7 cinemas inside Family needs holiday things supply : Fret not, Tesco hypermarket and Giant is just stone throw from Aeon Bukit Indah > Just Google "Aeon Jusco Bukit Indah" and there you will see the important , shops surround it. Lots of private clinics, Pharmacies, 7-E's, ant the list goes on.
Locations of Taman Bukit Indah, Johor Bahru :
Taman Bukit Indah Township is merely 5-7 minutes drive to Legoland, 15 minutes to Hello Kitty, Puteri Harbour Nusajaya and 15 minute drive to Johor Bahru City- 30 minutes Woodlands CIQ Singapore and 30 minutes drive via SecondLInk Expressway to CIQ Tuas Singapore.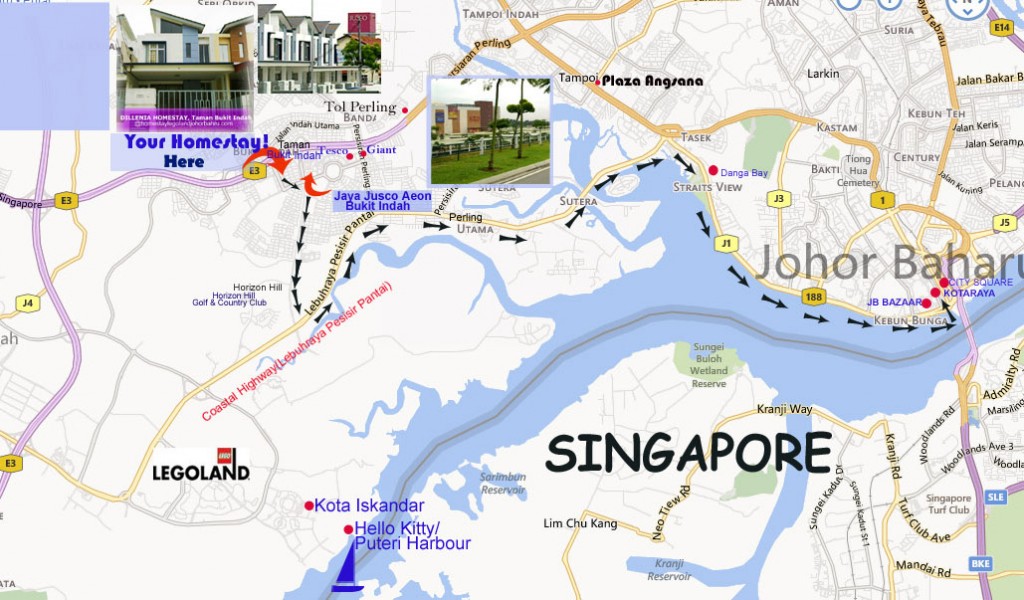 Above : Just 15 minute s to JB City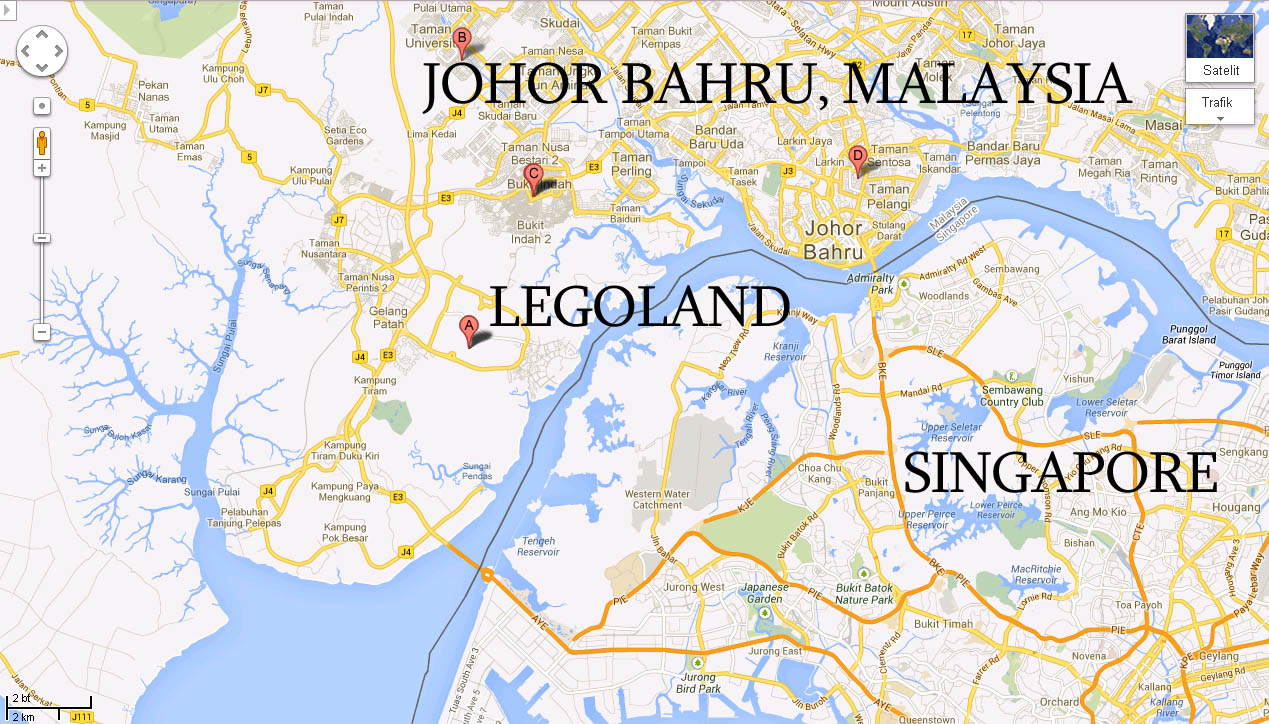 Above : Proximity to JB City and Singapore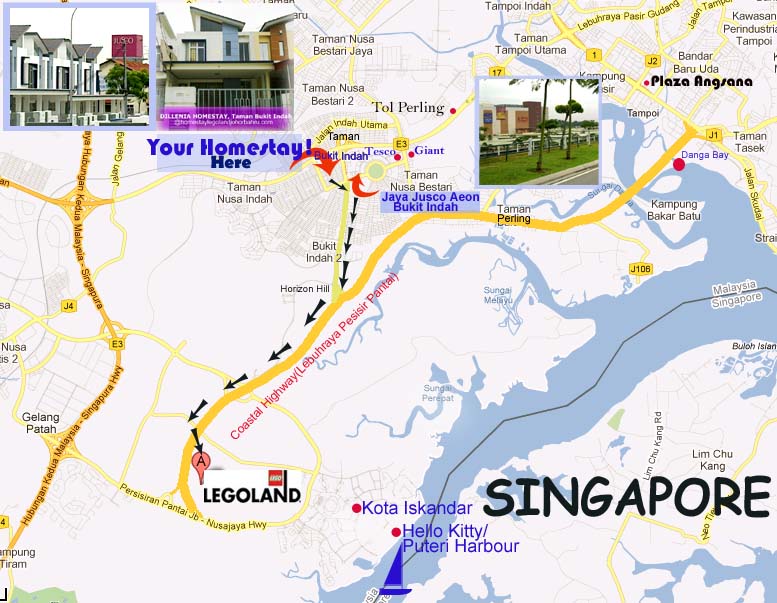 Above : 7 minutes drive to Legoland Johor from Dillenia Homestay
Public Bus and Taxis:
Where there is a shopping complex , there will be abundant taxis and bus, here Blue and Red Taxi is abundant, Stage Bus-The Causeway Link go frequently to Singapore direct to Boon Lay Street . Singapore
Last but not least consider staying at Dillenia Homestay-cheers!