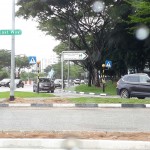 Homestay Near Tuas, Singapore, looking for ?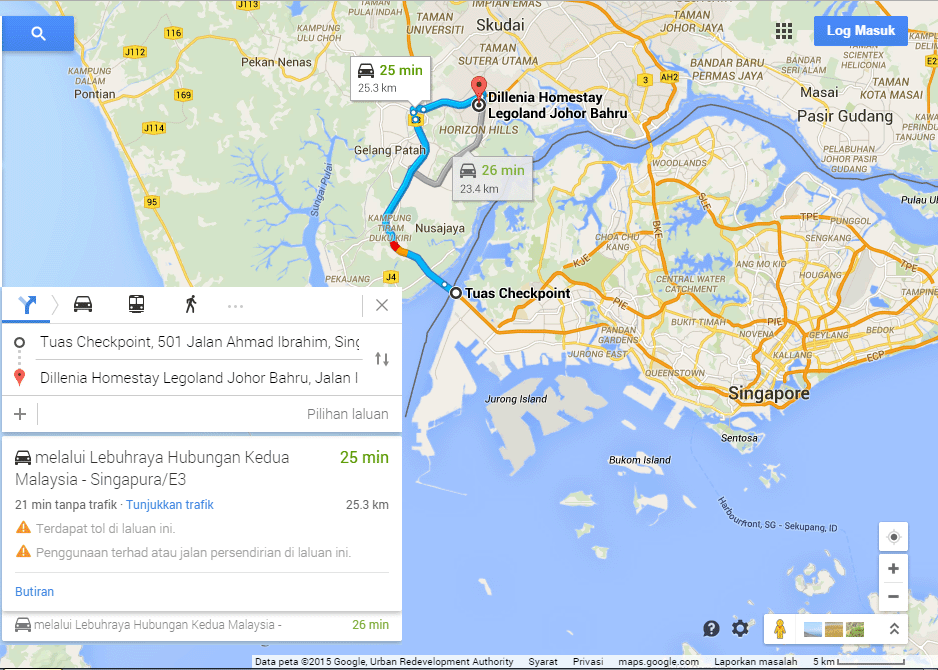 Homestay near Tuas Immmigration or CIQ? Are you  looking for homestay near to Tuas? Worry not because we are just 10-15 minute to Malaysia CIQ in Tanjung Pelepas and then after da immigration checkpoint you will proceed to Tuas CIQ in Malaysia (within 25 minute minus the Tuas Immigration passport checking and stamping). Trust me coz i got uncles and aunties live and Singapore citizens there.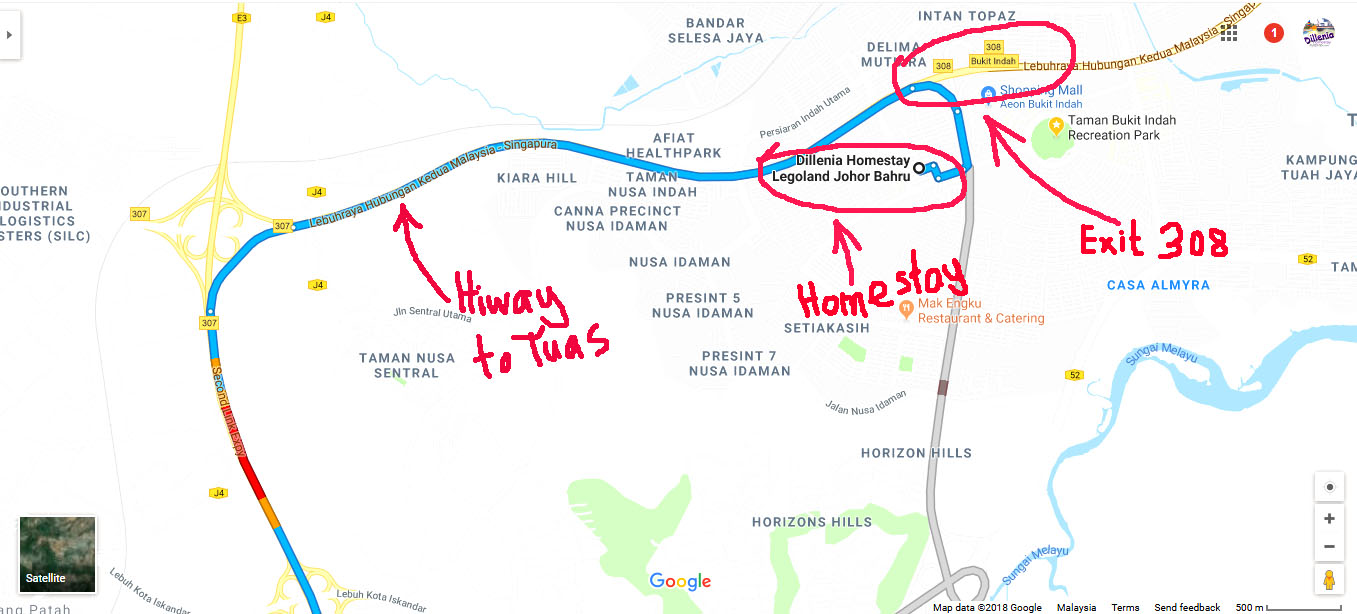 Map above : Dillenia Homestay is only 400meters to the Exit 308 ( PLUS ) . Once you pass this exit you are only 10-15minutes drive to Malaysia CIQ and then to Tuas, Singapore CIQ.
By staying at Dillenia Homestay, your journey will be  less hasle ,  no congestion cross border journey compare to Johor Bahru CIQ Woodlands( via Tambak Johor/Causeway )...
Read More