How to go to Dillenia Homestay near Legoland Malaysia From Changi Airport?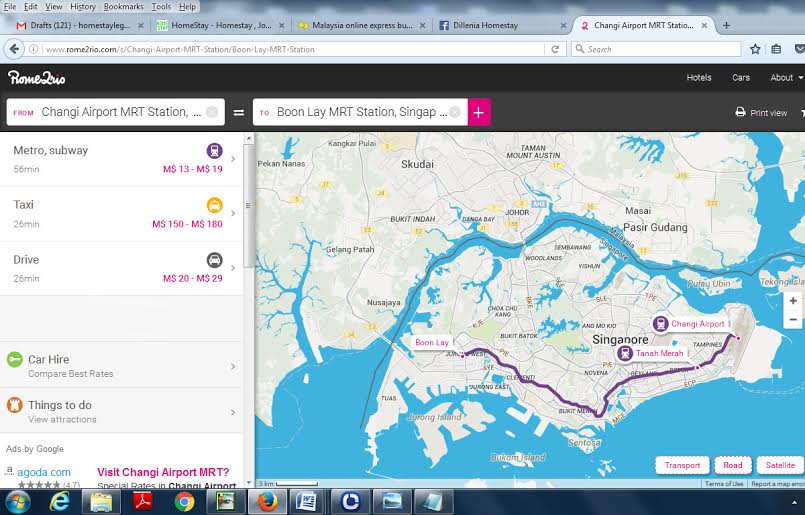 Above : Changi MRT to Boon Lay MRT ( bus interchange, CW6 to Bukit Indah )
I read emails every day. Three or five times  a day. Each checking and reading the emails is between every 3 or 4 hours. Some of the email frequently asking me on how to go to Dillenia Homestay from Changi Airport in Singapore. Then, on how to go to Legoland Malaysia from Dillenia Homestay.
Ok now , let me explain  the first question in title above.
Refer to above map also
At Changi Airport
1.–At Changi Airport, board the Changi  MRT, then head to Boon Lay MRT  (and also Intergrated Bus Interchange ) .  Then take Causewaylink Bus No CW6 ( the stage bus will pass the Tuas CIQ(S'pore side) and Second Link CIQ (M'sia side). Where you need to alight the bus  for Immigration checks and then board the bus again- but not necessarily the same bus, but please board the same Bus Route No-CW6 ( both CIQs )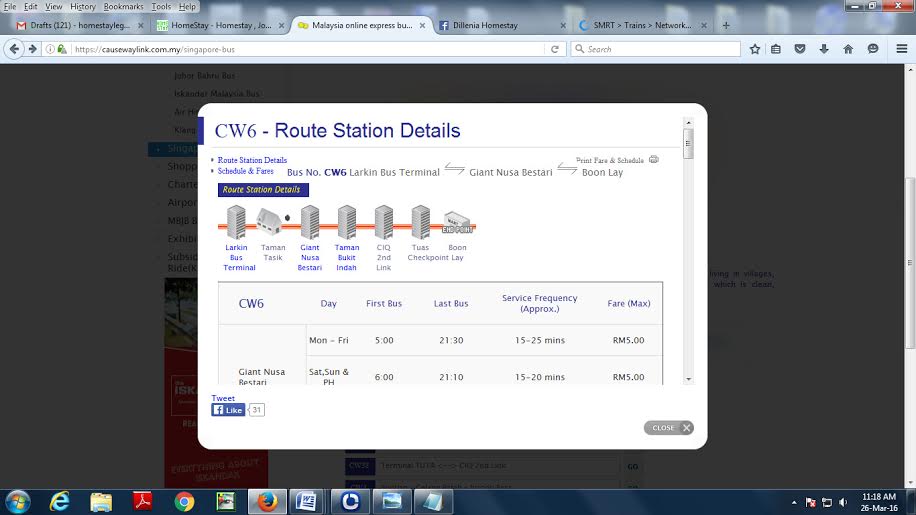 Above : CW6 bus route ( base on http://causewaylink.com.my website )
At Singapore and Malaysia Customs And Immigrations
2. Please take attention that you need to keep the bus ticket and need to be shown to the BUS DRIVER to re -board the CW6 after clearing both CIQs
3. After clearing the M'sia CIQ, journey to Bukit Indah should take you not more that 20 minutes ( or less since you will be travelling all the way by expressway to Bukit Indah)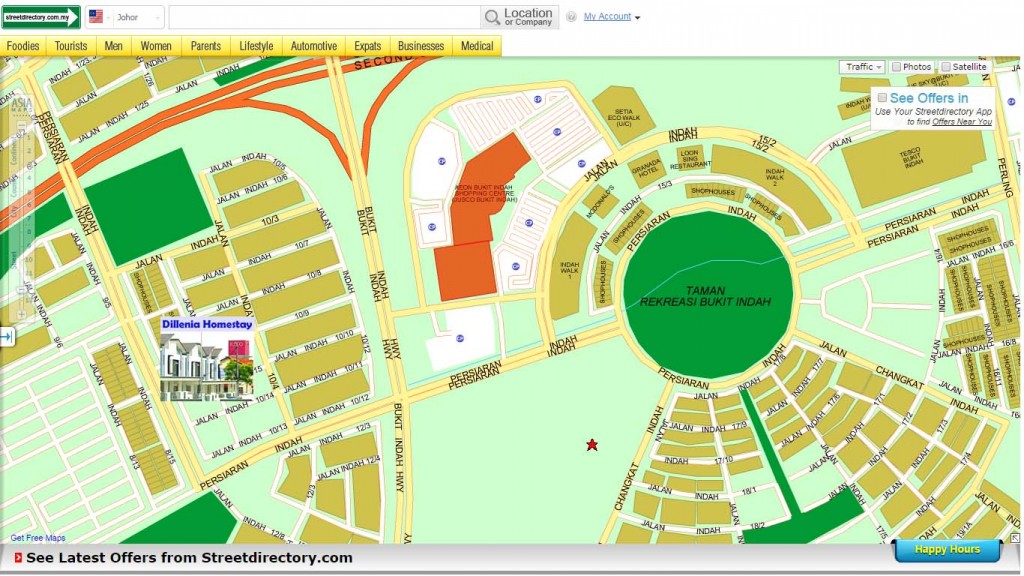 Above : Alight the bus near the Jalan Indah 10/4 ( the bus will stop at across the street of Jalan Indah 10/4, you will see a bus stop next to Jalan Indah 10/4 )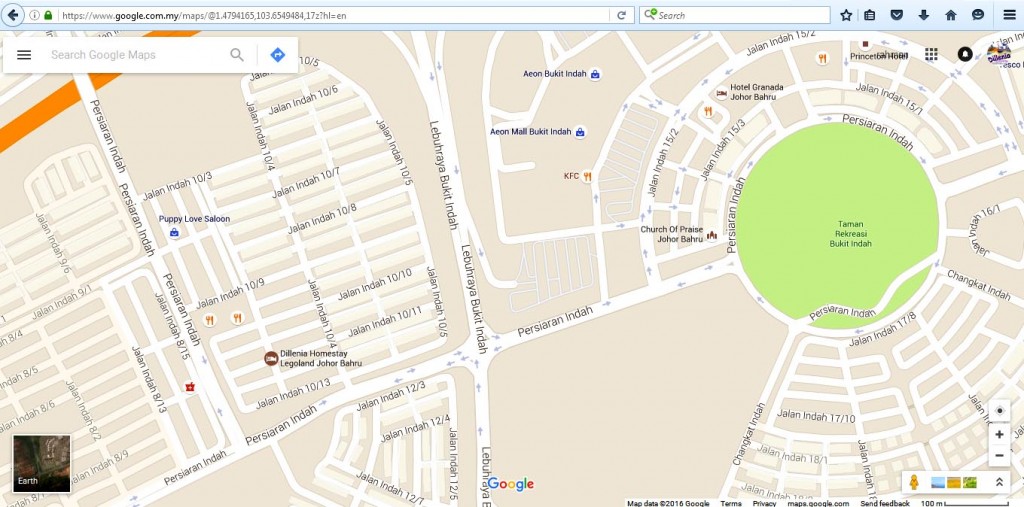 4. You can either alight at the AEON Mall Bukit Indah  bus halt ( just in case you need to get food stock for staying at the homestay, you need to walk  abourt 400m to get to homestay ) ; or alight at the bust stop next to Jalan Indah 10/4 ( where it leads to Jalan Indah 10/14 ).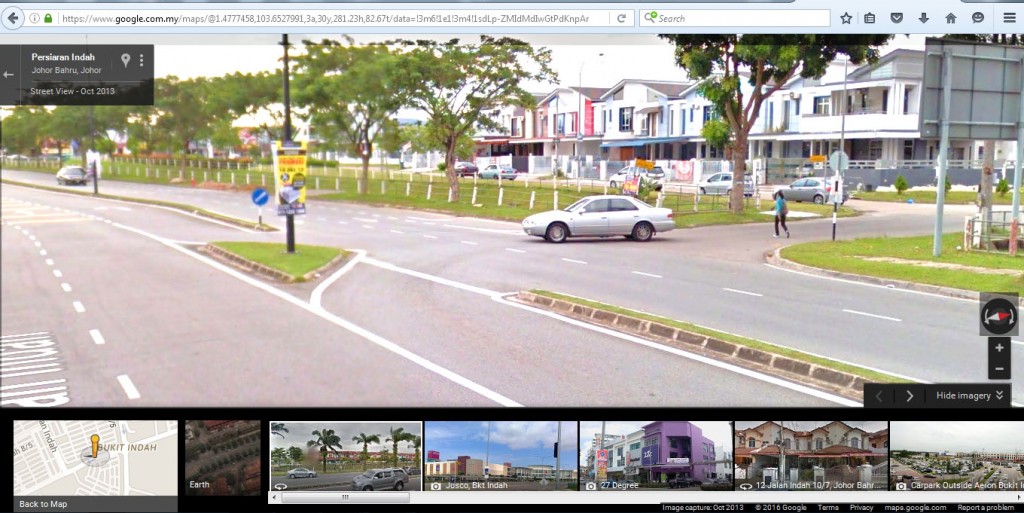 Above : The bus stop is not there yet as this is Google Street View picture way back in 2013. See the woman walking across the entrance road?. That is the Jalan Indah 10/4. There are walkways leading up to to the traffic light junction next to AEON Mall.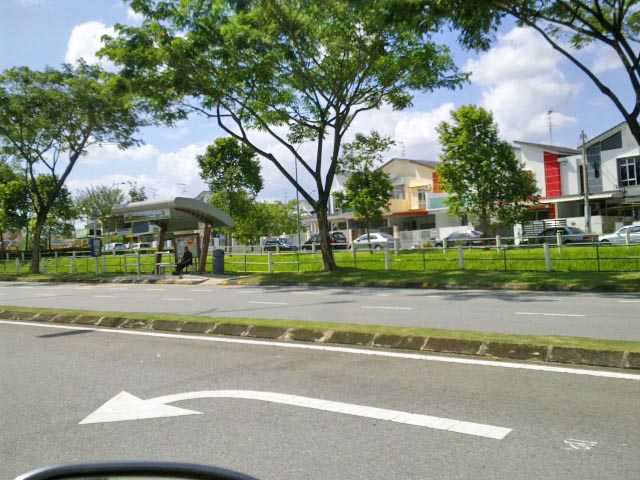 Above : This picture was shot a few weeks ago and the bus stop ( Jalan Persiaran Indah next to Jalan Indah 10/4 ) now serving the residents around the neighbourhood.
Do you have any question? Let me know by commenting on this post.  Have a pleasant journey here from Changi!