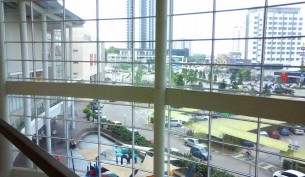 Aeon Bukit Indah  Shopping Complex – shopping just around the corner of the guest house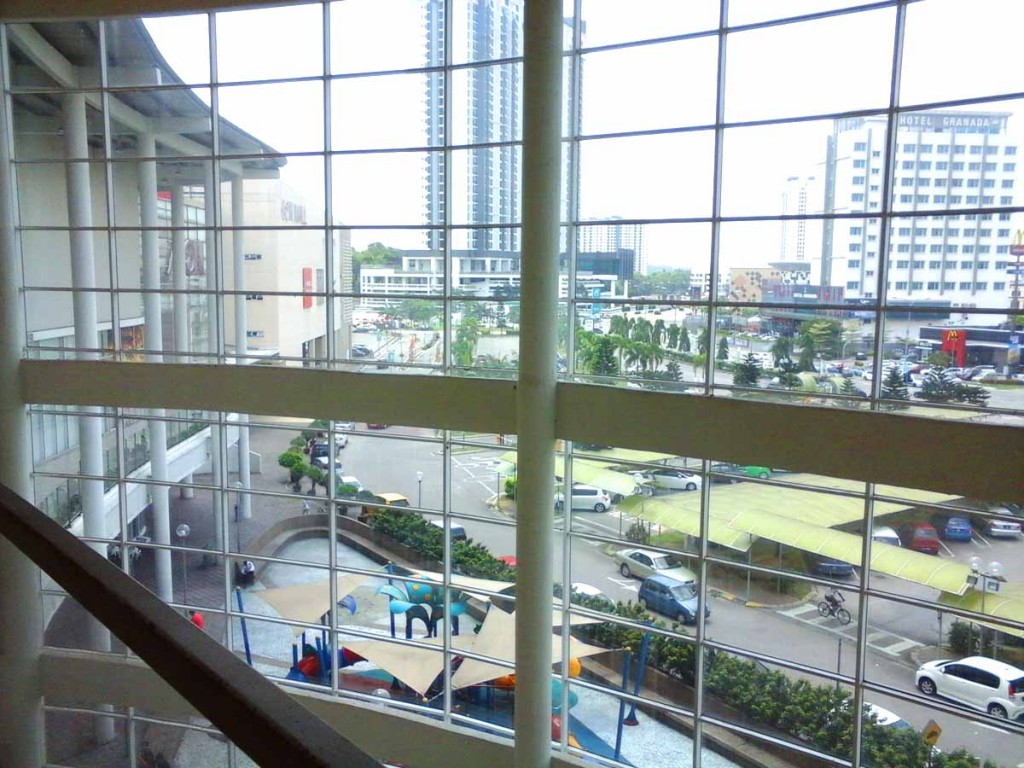 Above : Playground for the kids
Aeon Bukit Indah, Nusajaya is just 350m from Dillenia Homestay or merely 5-10 minutes walk.  Here's one of the places around homestay where you can find your vacation shopping needs. The 400m long and 3 storey high shopping complex is the 3rd longest Aeon in Mlaysia after bukit Tinggi in Selangor and Aeon Tebrau in Johor Bahru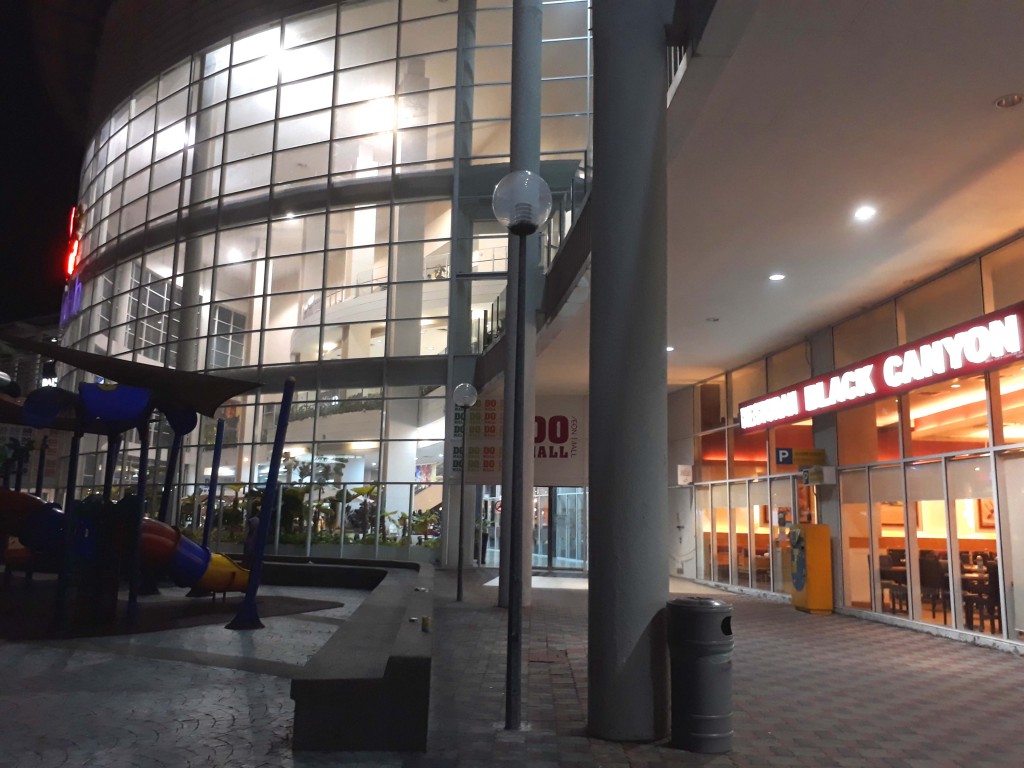 Aeon Bukit Indah, Nusajaya, only 350meters from Dillenia Homestay
A 3 storey Shopping Complex and 450meters long.
You can dine and shopping here with your friends or family. More than 25 restaurants are here including KFC, Pizza Hut, Black Canyon, Nando's, A&W, Secret Recipe, Ayamas, Johny's, Starbuck, Old Town White Coffee  and others
For entertainment , Aeon also have the TGV Cineplex with 7 theaters .
Aeon Bukit Indah, Nusajaya at night – frequented by foreigners from Legoland and Singaporean for shopping