Homestay Legoland :Kuala Lumpur to JPO  Maps-Johor Premium Outlet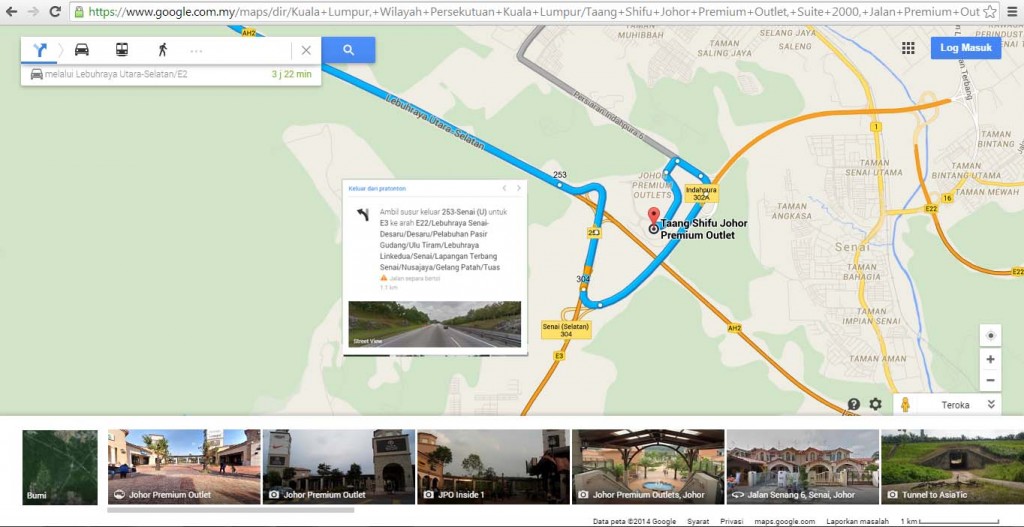 Happy belated New year folks !! For those of you planning to go to JPO in Johor, fret not. Its Easy. Once you are in the North South Hiway, head South and within 5 hours you will be at the Exit of JPO . Here is the direction:-
1. When you are in  North South Highway and heading South , exit at the Exit 253 or look for Exit Senai (U) signboard. You will come to a Senai Utara toll booth.
2.Pay you toll fare and be REMINDED, NO CASH here, you have to use TOUCH n GO card, if you have no TnG then you have to buy the card.
3. After the toll booth there will be a left turning, turn left and follow the sign boards to go to JPO. Within 5 minutes you will be at Johor Premium Outlet. Happy Shopping!!
Also dont forget Dillenia Homestay is just 20 minutes from JPO and staying here is very convenience, Aeon Mall, Tesco and Giant Hypermarket are nearby not to mention cafe, restaurants, kopitiam within walking distance.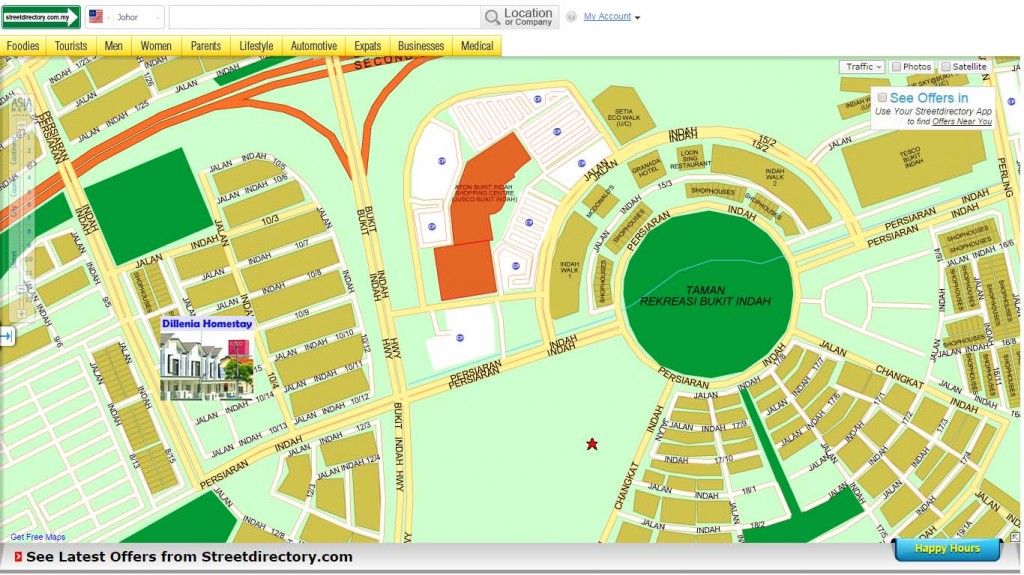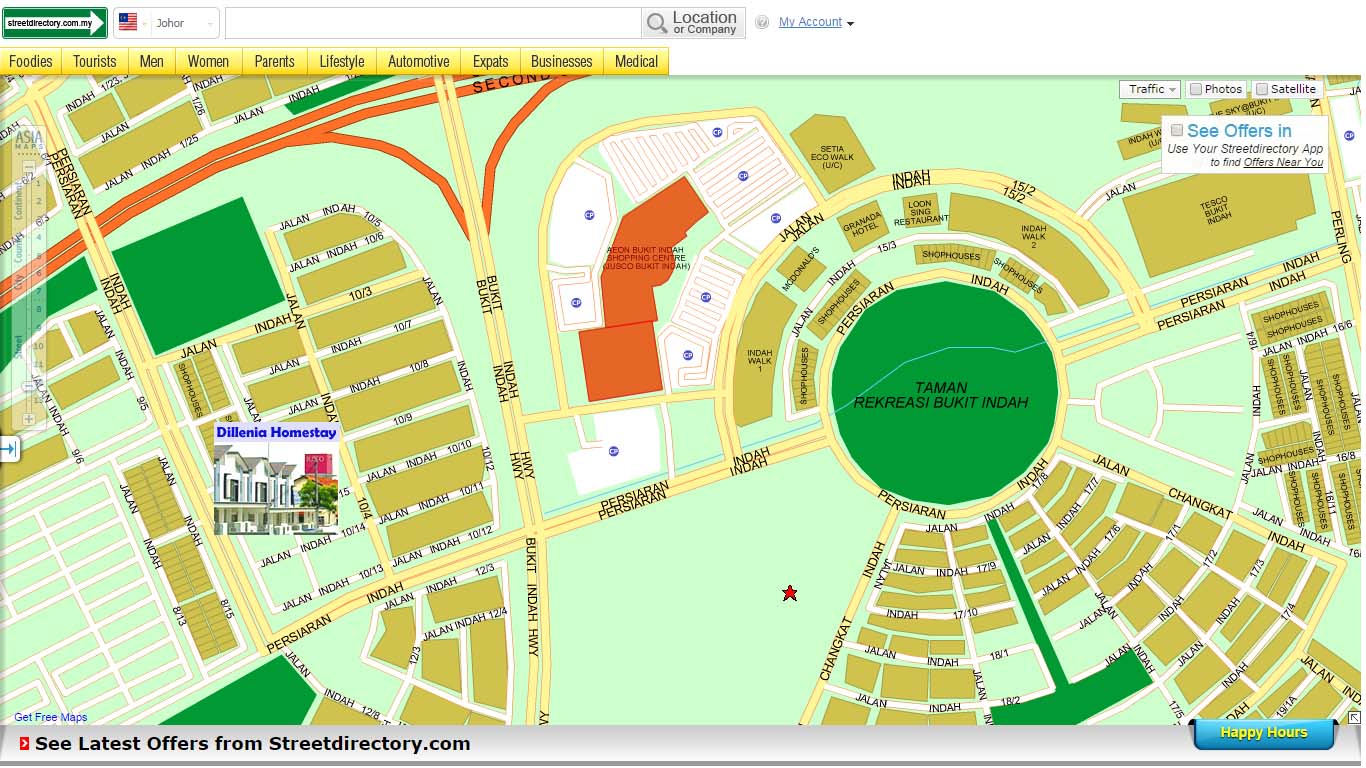 Check out the map! We are just 5 min walk to Aeon Shopping Mega Mall, Tesco and Giant Hypermart
And below check out maps from JPO to Dillenia Homestay  a.k.a homestay legoland johorbahru.com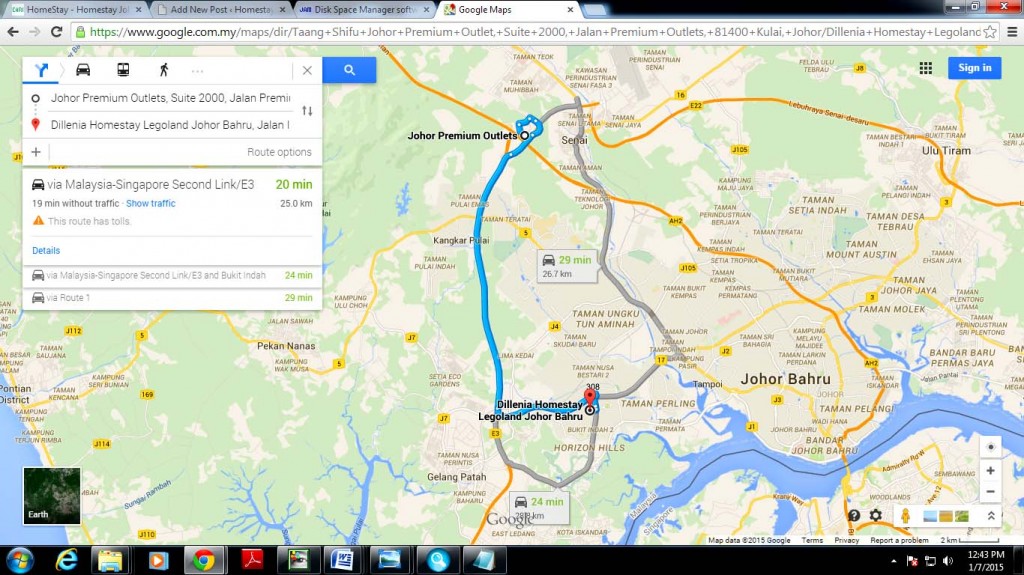 To give you better picture and maps of direction from the Senai Utara, looked up for Johor Bahru signage, Johor Bahru. Johor bahru until you come to Bukit Indah Exit ( Exit 308 )